Welcome to John Nicol Fabrications
Fabrications
Our product range includes; railings, gates, security grilles, automatic gates, juliet balconies and all types of structural steelworks.
We have found lately a lot of our customers require either sheet steel or hardwood inserts in their gates for privacy, which we specialise in.
All of our products are zinc primed then powder coated to whichever colour you require. We also galvanise the product if customer requires, at cost.
We supply the building trade with structural steelwork and onsite welding services.
We manufacture products to customer's drawings eg fire escapes and steelwork.
Whether you are looking for a single item or 100's, we are your people.
In a nut shell, we can make any component out of any metal.

Gates
Railings
Automatic Gates
Security Grilles
Security Gates
Hand Rails
Grave Rails
Juliet Balconies
Structural Steelwork
On Site Welding
Fabrication

Areas Covered
We cover the whole of the North East from Alnwick in the North, to Teesside in the South and across to Carlisle in the West.
John Nicol Fabrication Ltd creating master pieces for the best in business and people like you for over 30 years.
About John Nicol Fabrications Ltd
Based in South Shields, Tyne and Wear, John Nicol Fabricatios Ltd has been trading from the same address for over 30 years manufacturing manual gates, automated gates, railings, Juliet balconies, balustrades, security grills and doors.
Over the years John Nicol Fabrication Ltd has been involved in a lot of restoration work around the North East of England.
Contact
Telephone
Mobile:
07775 619 376
07584 194 824
07799 475 443
(available 24/7)
Email: info@johnnicolfabrications.co.uk
Address
John Nicol Fabrications Ltd
4 Laygate
South Shields
NE33 1SH

Opening Times
Monday:
Tuesday:
Wednesday:
Thursday:
Friday:
Saturday:
Sunday:

07.00 - 16.30
07.00 - 16.30
07.00 - 16.30
07.00 - 15.00
07.00 - 15.00
Closed
Closed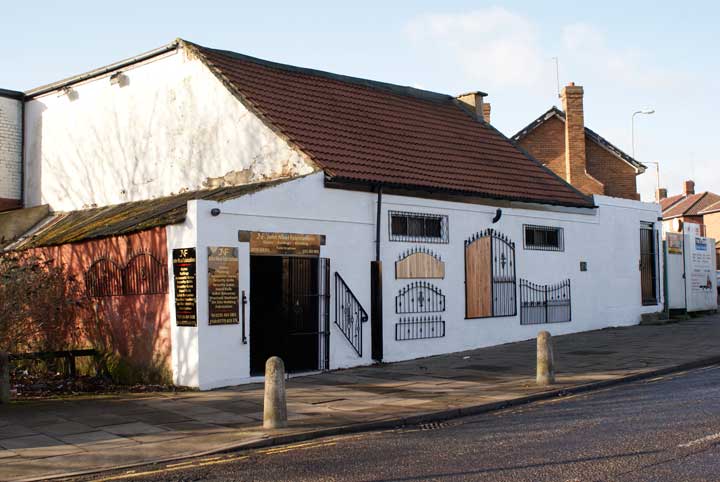 Find us with our interactive map